Vanden buys and sells more than 100 grades of plastics.
We have been in the business of buying and selling plastic since 2005 and have extensive knowledge and experience in international end markets.
Our global team of experts operate across the world, making Vanden a leading business when it comes to buying scrap plastic as well as selling plastic for recycling. Learn more about our international team on our Meet the Team page.
What sets Vanden apart is our trusted and responsible approach to buying and selling scrap plastic. Our strict processes mean that we have full visibility and traceability on the journey the material takes, providing customers with peace of mind that their material is being treated in an ethical and accountable manner.
Passionate about plastic, we work with manufacturers and suppliers who are looking to both recover and sell recycled plastic, helping to build a circular economy that ensures recovered material re-enters the supply chain.
Our dedicated UK plastic recycling facility means that we can buy scrap plastic from a range of industries, before reprocessing and granulating material to be sold on. We provide full reporting for compliance and auditing purposes.
As a responsible business, we are compliant at local, national and international levels, holding a range of ISO and exporter accreditations. You can find out more about our compliance here.
Selling plastic for recycling
Vanden sell quality plastic suitable to re-enter the supply chain. Our UK plastic recycling facility features state of the art technology and lines dedicated to specific polymers. Our internal processes and quality control checks ensure that our reprocessed material is clean and free from contaminants and barrier layers.
For more information about the range of plastic regrinds that Vanden sell, speak to a member of the team today.
Vanden as scrap plastic buyers
Vanden work with businesses across a range of industries, buying scrap plastic to be reprocessed at our UK plastic recycling facility. Rather than take a transactional approach, we build partnerships with suppliers, advising them on the segregation, storage and handling of the material to ensure they are maximising the value of their plastic scrap.
The minimum volume requirement for material collection is 5 metric tonnes or half a truck. If storage of your scrap while you build this volume is a concern, we can arrange the right storage solution for your business, meaning you can claim back valuable space and maintain safer working space.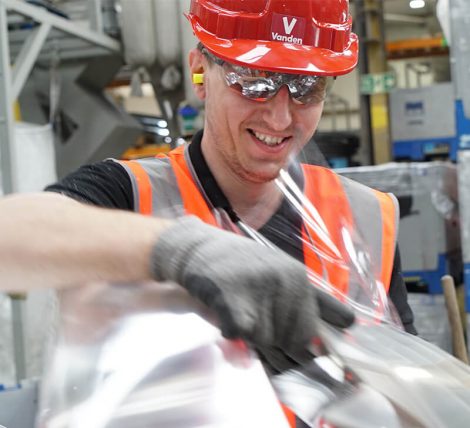 You'll work with a dedicated member of the Vanden team, who will deal with everything from start to finish. From visiting your site to assess how we can help, through to sample testing, arranging the paperwork and transport – we've got it covered. You can expect quick collections and reliable payments – removing any hassle and saving you time.
Meet the Team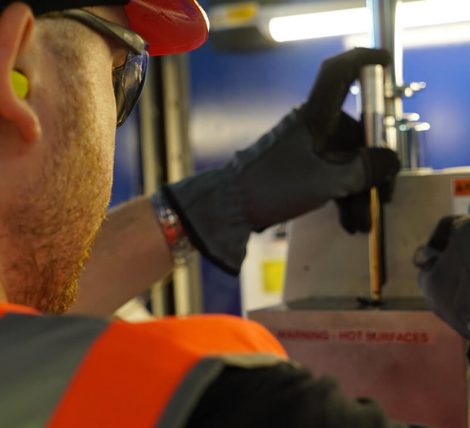 Our recyclable plastics are derived from both post industrial and post-production waste, which puts our high-quality supply in demand. We follow strict processes to make sure quality is high – this includes inspecting processing methods, loadings, taking samples and photographs and carrying out lab testing. From entering our site through to leaving, the quality will never be compromised.
Our Process
Get in touch