Vanden Recycling buy and sell HDPE IBC's, drums and cans
Our well-established global operations mean we can help our suppliers to access multiple end markets through one point of contact. Our detailed and accurate reporting, and emphasis on traceability, means you can be confident that your scrap material or redundant items are being diverted away from landfill and responsibly re-entering the supply chain- whilst also securing you additional revenue.
We buy HDPE IBC's, drums and cans in bales or shredded that have been cleaned using one, or a combination of, the following methods:
> Jet washing
> Triple rinsed
> Hot washing
We will clarify with you what the container was used for, what substance it held, the volume available and arrange a material inspection visit.
You can get in contact and submit photos of your material using this form.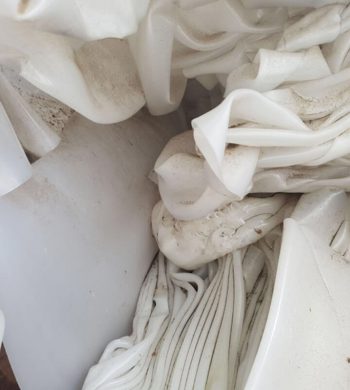 HDPE IBC Lumps, Blow Moulding Scrap
Production Scrap from the production of IBC Containers
High Density Polyethylene
Get in touch